Adventureland's Helping Hands Foundation held their 3rd annual Tony Gentile Scholarship Reception on July 26th, awarding over $33,000 to 17 Long Island students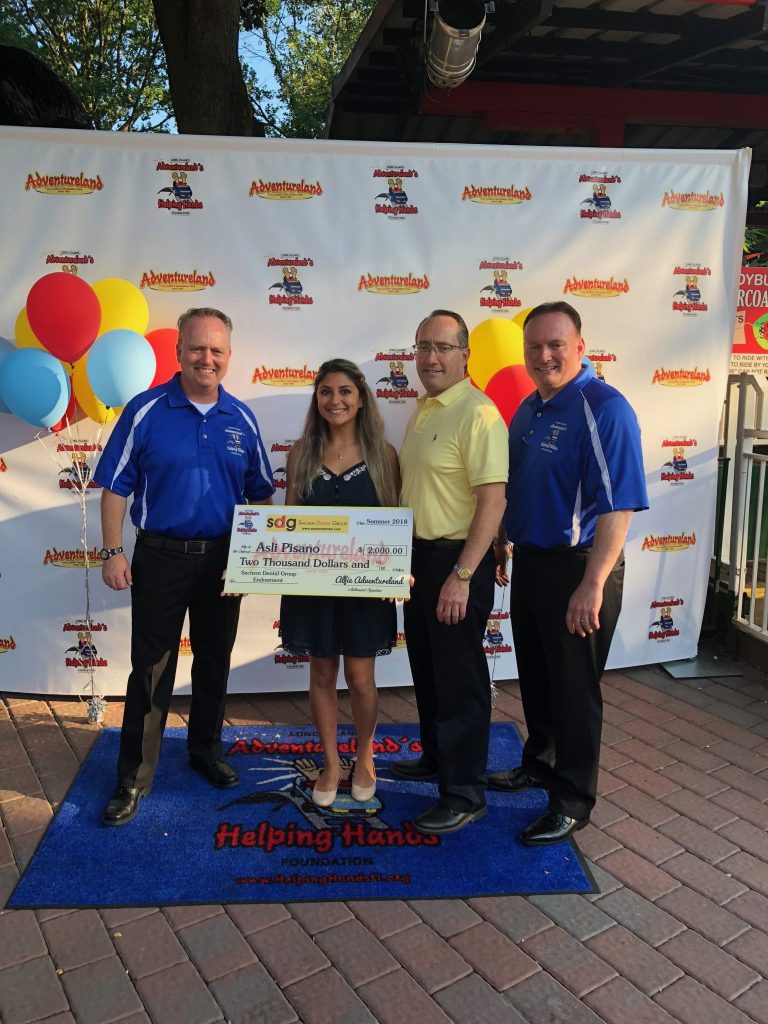 Asli Pisano was selected to receive a $2,000 scholarship from the Sachem Dental Group's $50,000 endowment that was given to the Helping Hands Foundation last year.
Asli graduated from Smithtown High School West and will be attending Stony Brook University's Honors College this fall.  She will be pursuing a degree in biology and pre-dental studies.  Ms. Pisano has already been accepted as a Stony Brook Scholar of Dental Medicine, meaning she has guaranteed her spot as a student in the Stony Brook School of Dental Medicine class of 2026.
Asli has shown a strong passion for dental medicine, coupled with a commitment to helping others.  She has volunteered over 100 hours at Stony Brook Hospital, while also volunteering as a children's storyteller at the Smithtown Library.  Asli is also a member of the Sachem Dental Group family and works as a Dental Assistant in their Nesconset office.
The Helping Hands Foundation and the Sachem Dental Group are excited to assist Asli on her journey to a career in Dental Medicine.
Applications for the Tony Gentile Memorial Scholarship's Sachem Dental Endowment are accepted every spring.