Need Jaw Surgery? Our Long Island Dental Providers Can Help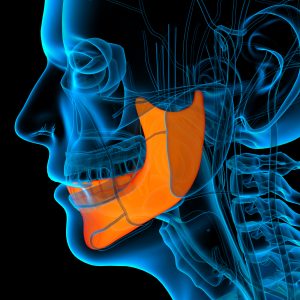 Jaw surgery is often a complex and involved procedure that's reserved for situations where physical therapy, orthodontics, bite splints, or orthognathic modification are not as effective as we would like them to be.
Depending on your particular type of physical need, jaw surgery may be one that's to repair the TMJ (temporomandibular joint,) correct a fracture, compliment your orthodontic therapy, or to correct a particular type of facial feature.
At Sachem Dental Group we start out every jaw surgery case with a comprehensive exam, X-ray, and consultation. If it's determined that a non-surgical option isn't appropriate, we will discuss which type of jaw surgery you need and what to expect from the overall process.
Why do I Need Jaw Surgery?
Your TMJ is responsible for thousands of movements per day. If it can't function normally or has a limited range of motion, everything about your day is changed. From the foods you eat to how comfortably you can chat on the phone with a friend, an ill-functioning jaw joint can make life quite painful.
Jaw surgery sometimes involves repositioning the joint or the bone in a different manner, while other types of procedures aim to rehabilitate lost cartilage and internal joint damage.
Any surgery is unique and complex. During your exam, our Suffolk County dentists will discuss the specifics surrounding the type of jaw surgery suggested and how it can impact you on an individual level. We never want to make you feel uncomfortable or forced into a major medical decision without first providing you with all of the information you need to make an educated decision about your care.
Keeping You Comfortable During Jaw Surgery
We have licensed dental sedation providers here in our Long Island practice, making it possible for you to experience the most comfortable and efficient oral surgery possible. Depending on the extent of your jaw damage and any underlying health issues, we may recommend moderate oral conscious sedation, IV sedation, or general anesthesia. For most jaw surgeries, general anesthesia is typically preferred (as it allows for the safest and deepest sedative method.)
Recovering After an Oral/Jaw Surgery
A jaw surgery may require more significant recovery time than everyday oral surgeries like wisdom teeth removal. Because the bone often needs to heal and fuse into a new position, it can require using an oral appliance to help you keep your mouth closed for at least a few weeks. You'll want to plan to have a soft and/or liquid diet during this time, so that you're not biting down on anything hard and possibly causing damage to the surgical site.
How to Find the Best Jaw Surgeon Near You
When you need more than routine dental care, you turn to a specialist. Experts like oral surgeons provide more extensive treatments when your oral health concerns are complex and involve the bony or facial structures surrounding your mouth. Since a jaw surgery will significantly affect the function and movement of your TMJ, it's essential that you find a provider with extensive experience handling such parts of the mouth.
But how do you find the best jaw surgeon in your area?
Ask for Word of Mouth Referrals
Do you have a friend that's recently gotten a dental implant or had their wisdom teeth removed? One of the most reliable ways to find the best jaw surgeon is to find out which oral surgeon your friends have seen. That way you can get a real-life and first-hand opinion about what a specific doctor is like before you visit their office.
Get a List from Your Insurance Carrier
If you carry dental insurance and are looking to find an in-network or participating provider in your area, the best jaw surgeon for your budget will be one that participates with your coverage. Most insurance carriers have recommended providers online or can email/mail them to you upon request.
Keep in mind that some of the best jaw surgeons may not be in-network, but that doesn't mean you can't use your insurance at their office!
Check Board Certification and Accreditation
One of the things that sets the best jaw surgeons apart from other oral health practitioners is their additional education and board-accreditation. Your best jaw surgeon will be one that's a licensed oral and maxillofacial surgeon, which requires 2-3 years of education in addition to dental school.
When you've gathered the names of a few licensed oral surgeons in your area, check to see if they're board-certified or have proper accreditation on file with the state. This is easy to look up through the state board website, based on where you live.
Sachem Dental Group has a team of multi-specialty dentists with over 35 years of experience serving the Suffolk County area. When you require jaw surgery or want a second opinion, we're welcome to discuss your TMJ situation before moving on to a more aggressive or invasive treatment.
Evaluate Their Experience
How long as the oral surgeon been in practice? Do they specialize in specific types of surgery or trauma repair? The best jaw surgeon will be one that has completed other cases just like yours, being aware and familiar with the needs involved.
At Sachem Dental Group, we're proud of our reputation. Our Long Island multi-specialty dental clinic has served Suffolk County for more than three decades. Thanks to our experience and advanced technology, our patients are able to receive the most advanced and innovative care whether it's a jaw surgery, dental implant placement, or wisdom tooth removal.
Looking for a Second Opinion?
Call us today to schedule your new patient consultation and exam. We're happy to help!