Long Island Porcelain Veneers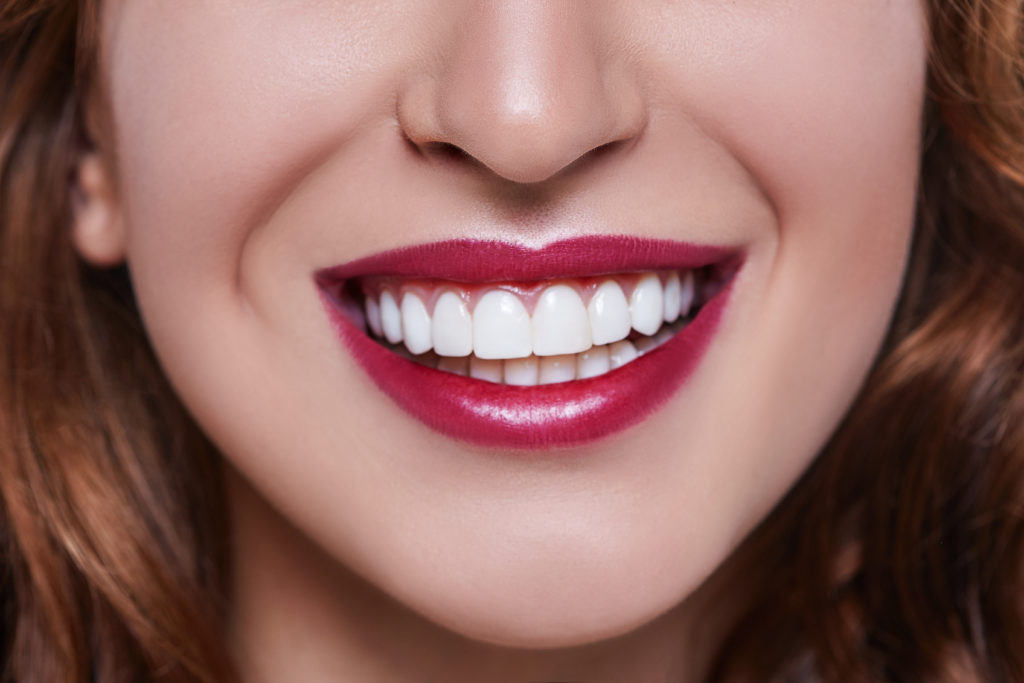 When it comes to dramatic smile makeovers, most people turn to the help of cosmetic dental veneers.
Veneers are the perfect stand-alone cosmetic treatment, or they can be combined with other aesthetic services (like teeth whitening, tooth bonding, enamel recontouring, etc.)
Whether you have a few crooked teeth at the front of your mouth and have always wanted braces, or you just want to correct the color and shape of the ones that show when you smile, veneers are fast and effective.
What Are Veneers? How do Dental Veneers Work?
Dental veneers are cosmetic dental restorations designed to:
• Cover the front of the teeth in your "smile zone" toward the front of your mouth
• Correct visible irregularities such as crooked teeth, discoloration, misshaped enamel, etc.
• Serve as an aesthetic solution, rather than a restorative one
• Prevent the need for additional cosmetic work, as they instantly mask the tooth behind them
Structurally, dental veneers are thin shells of porcelain that our Long Island dentists use to look like whiter, straighter, fuller teeth. When bonded to the front of your natural tooth, the veneer makes your smile look brand new.
Veneers don't repair badly damaged teeth, but they are effective at covering small chips, gaps, and irregularities that are only simple cosmetic concerns.
Getting Dental Veneers Designed and Placed
Most dental veneer cases take about two treatment visits to complete, with one consultation appointment prior to those.
At the time of your consultation, our Suffolk County cosmetic dentists will talk with you regarding what you like about your current smile and what you want to change. If you're a candidate for veneers, we'll discuss how they can address specific aesthetic goals you may have.
In some situations, we'll have a "wax up" created for you to preview your proposed veneers and see what they look like before the actual treatment starts. If you want to make any changes in their size, shape, or color, we do that at this time.
Your first treatment visit is the "prep" appointment. During this trip to our office, we gently buff away the outer layer of enamel on your front teeth. Then, we take an impression of your teeth and send it to our lab, where a ceramist makes your restorations by hand. If necessary, we'll place temporary veneers over your teeth to minimize any discomfort.
In about two weeks, the permanent veneers are ready to be bonded in place. We'll remove the temporary ones, bond the new restorations to the front of your teeth, then polish them so they feel smooth and look great. Read more about the dental veneers process HERE.
Is Same Day Dental Veneer Treatment Available?
Chairside dental veneers are sometimes appropriate when only one or two teeth are involved. Unlike porcelain veneers, chairside veneers are made of composite materials (like a white filling.) As such, our Long Island dentist shapes and places them on your tooth during one appointment.
In some cases, more advanced technology can be used to create milled veneers in the dental practice and then bond them the same day.
Ultimately, the type of veneer you choose will have a significant impact on the overall cost of treatment and what your smile looks like afterward.
Advantages and Disadvantages of Veneers
The biggest advantage of veneers is that you can change the way healthy, sound teeth look when you smile. The downside is that they are a cosmetic treatment not covered by dental insurance; as such, they aren't useful for treating significantly decayed or cracked teeth.
Cost of Cosmetic Dental Veneers
As we plan your smile makeover, our Suffolk County practice will provide you with an itemized plan that outlines all of the fees and appointments involved. You'll never have to guess about the cost of your veneers, because you'll have a quote before treatment even starts. It's just one of the reasons why we ask you to come in for a consultation, first.
Ultimately, there are several factors that go into determining the final price of your dental veneer treatment. Here are just a few:
The number of veneers that you need — When you smile, how many teeth are visible? What about the lower teeth? Some of our patients only need six veneers on their top front teeth, while others want 12-20 to cover as many teeth (upper and lower) as possible. On average, most people only get 6-8 veneers and prefer to focus on the upper anterior teeth. How many you get will play a key role in the overall cost.
The type of veneers you want — Between porcelain veneers, chairside (composite,) milled restorations, and no-prep designs, the price can vary significantly. As we examine your unique teeth, we can let you know which ones are most appropriate to choose from.
If you want to combine veneers with other treatments to lower the cost — It's possible to improve your smile's appearance without placing a veneer on every visible tooth. Although sets of veneers create more consistency from one side of your smile to the other, it may not be necessary in every case.
Read more about dental veneer costs HERE.
Am I a Candidate for Veneers?
In order to be a candidate for porcelain veneers (or most any cosmetic treatment,) you need to have a healthy mouth that's free of periodontal disease or tooth decay. We don't want to start any type of aesthetic procedure without first ensuring the smile underneath is healthy enough to support it.
As your multi-specialty dental clinic in Long Island, we offer comprehensive treatments to help you get your smile healthy and help it to look beautiful! The first place to start is to book a veneer consultation at our office.
Dental Veneer Consultations in Suffolk County
At Sachem Dental Group in Long Island, we've been crafting beautiful smiles for over 35 years. Our porcelain veneer treatments are customized to the unique needs, budget, and timeframe of our patients.
If you're considering a smile makeover or getting veneers made, we invite you to schedule a consultation at our practice in Suffolk County. Flexible financing plans are available! Call now to schedule.