Long Island Gum Lifts: Framing Your Beautiful Smile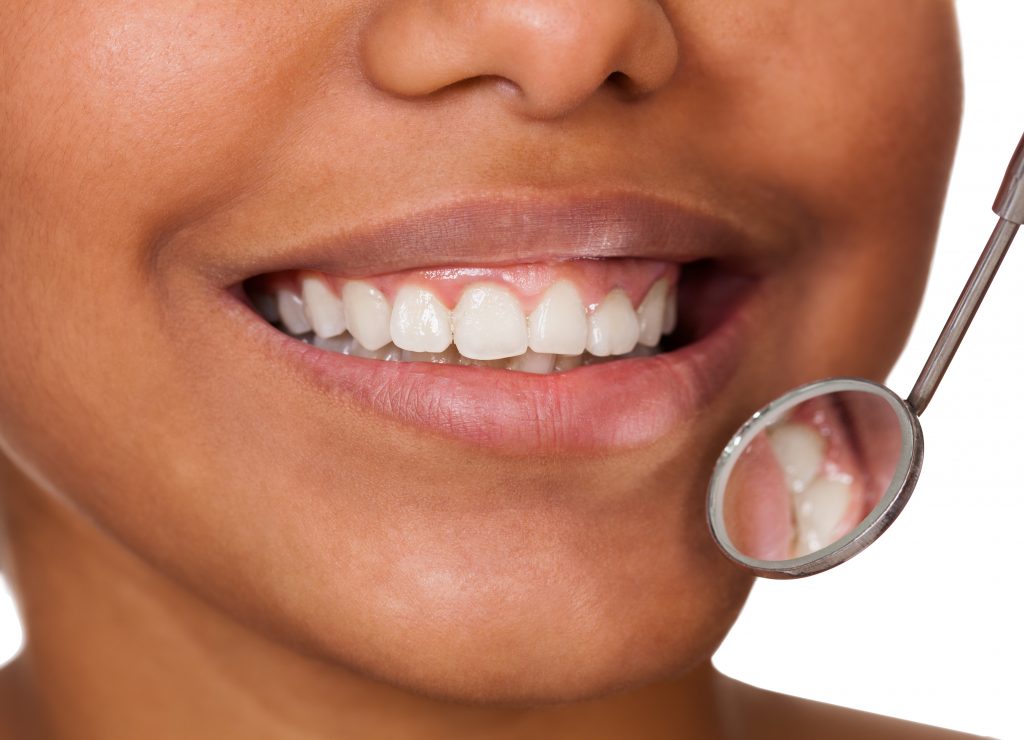 Having a beautiful smile starts with healthy teeth, but it's also what's around each tooth that polishes off and frames your smile for a gorgeous appearance. What are we talking about? Your gums!
Uneven gumlines or "gummy" smiles can detract from even the whitest, healthiest of teeth. They can take a perfectly healthy smile and make it look unattractive, simply due to the shape of the gum tissues.
Thanks to Suffolk County gum recontouring or gum "lift" procedures, you can complement your current smile or planned cosmetic treatments for the best potential outcome.
What is Gum Recontouring?
During a gum lift, our highly experienced dentists reshape the edges of the gumlines to change their shape around the teeth. Because we want the full crown of the tooth to show, the tissues are adjusted to reveal more of the enamel hidden underneath.
Short or uneven looking teeth may not be misshaped at all; in reality, the true cause is the way the gums are shaped around them. Adjusting the tissue allows for a healthier, fuller looking smile where the teeth are properly sized.
The Gum Lift Procedure
There are different types of gum lift procedures in Suffolk County. At our Long Island multi-specialty general clinic, we will discuss the advantages of each option and how one technique may benefit your smile over the other.
Traditional gum lift surgery is a slightly more invasive procedure that requires minimal trimming of the gums, followed by a protective dressing over the surgical site during recovery. Healing takes a bit longer, simply due to the nature of the procedure. As such, you may need to take a week or more off from work or school to recover. Once healing is complete, you'll return to our office for the dressing to be removed and the tissues evaluated.
Fortunately, there's a gentler and less invasive option to consider as well!
Laser gum surgery is a minimally-invasive alternative to conventional gum recontouring. With a soft tissue laser, the gums can be easily reshaped without cutting, bleeding, or lengthy recovery times. In fact, there's minimal discomfort and most people return to their normal routine on the very same day. Dental lasers expedite the healing process and reduce inflammation, essentially making your gum lift practically pain-free.
With laser gum lifts, local anesthetic (numbing) may not even be necessary. If it is, only a small amount is usually needed. Our Long Island cosmetic dentists are also certified to provide sedation options, to help even the most anxious patients relax!
Crown Lengthening for Dental Health Concerns
Sometimes it's necessary to adjust the gumlines due to an oral health concern rather than aesthetic needs. This procedure is typically referred to as "crown lengthening" because of how a larger portion of the tooth is exposed for functional reasons.
Crown lengthening may be necessary for our Long Island patients in instances involving periodontal disease or the need to place a crown ("cap") on top of a tooth with significant structural loss.
In instances of gum disease, Suffolk County crown lengthening reduces the deep pocket around the tooth, making it easier to thoroughly floss and clean on a day to day basis. The shallower the periodontal pockets are, the less likely the gum disease is to progress.
Functional crown lengthening in cases of restorative crown treatments prevents the tooth from having to be extracted, by exposing a larger surface area so that a protective restoration can be bonded over it. Without creating a larger base for the crown, it could easily fall off due to lack of stability.
Choosing the Best Cosmetic Dentist for Your Gum Lift Treatment
If you're considering having crown lengthening or gum lift surgery in Suffolk County, it's important that you select a Long Island dentist with extensive experience. Because gingival recontouring requires quite the eye for detail and artistic capabilities, you need to see the best cosmetic dentist to ensure the results are everything that you had hoped they would be.
At Sachem Dental Group, our multi-specialty general dentistry clinic has been serving the Long Island area for over 35 years. With thousands of smile makeover cases and soft tissue management treatments under our supervision, we can provide some of the most experienced care to our patients and their families.
During your consultation with us, we can show you before and after photographs of similar gum lift cases that resemble your unique situation. From here, you'll have a better idea as to what realistic outcomes you can expect before moving forward with your own treatment.
Cost of Gum Lift
Gum recontouring and gummy smile treatments are a one-time procedure that do not generally require any type of follow-up or maintenance. When performed with a minimally invasive laser, the process is even more straightforward. As such, it's typically a one-time affordable investment.
In some cases, your gum lift may be covered by dental insurance. Our financial coordinators will check with your individual carrier to confirm the benefits included in your policy, so that you have an estimated breakdown of all costs before scheduling your procedure. If you like, we can also arrange flexible payment options.
Candidacy for Gum Lift
To qualify for gum recontouring, our Suffolk County dentists will need to review your medical history and discuss any specific medications that you're taking. We'll then evaluate your overall oral health and determine if infections such as periodontal disease are present. Before lifting the gums, we will also compare the proposed new contour against the anatomy of your affected teeth, so that the areas to be exposed will meet your desired aesthetic outcomes.
Gummy Smile Treatments in Long Island
When you smile, do you see more gums than teeth? Do your teeth look short compared to the tissues around them? Then it's time to schedule a gum lift consultation at Sachem Dental Group. We have over three decades of experience transforming the appearance and self-confidence of our cosmetic dentistry patients! Schedule your no-pressure consultation with us today to find out more.