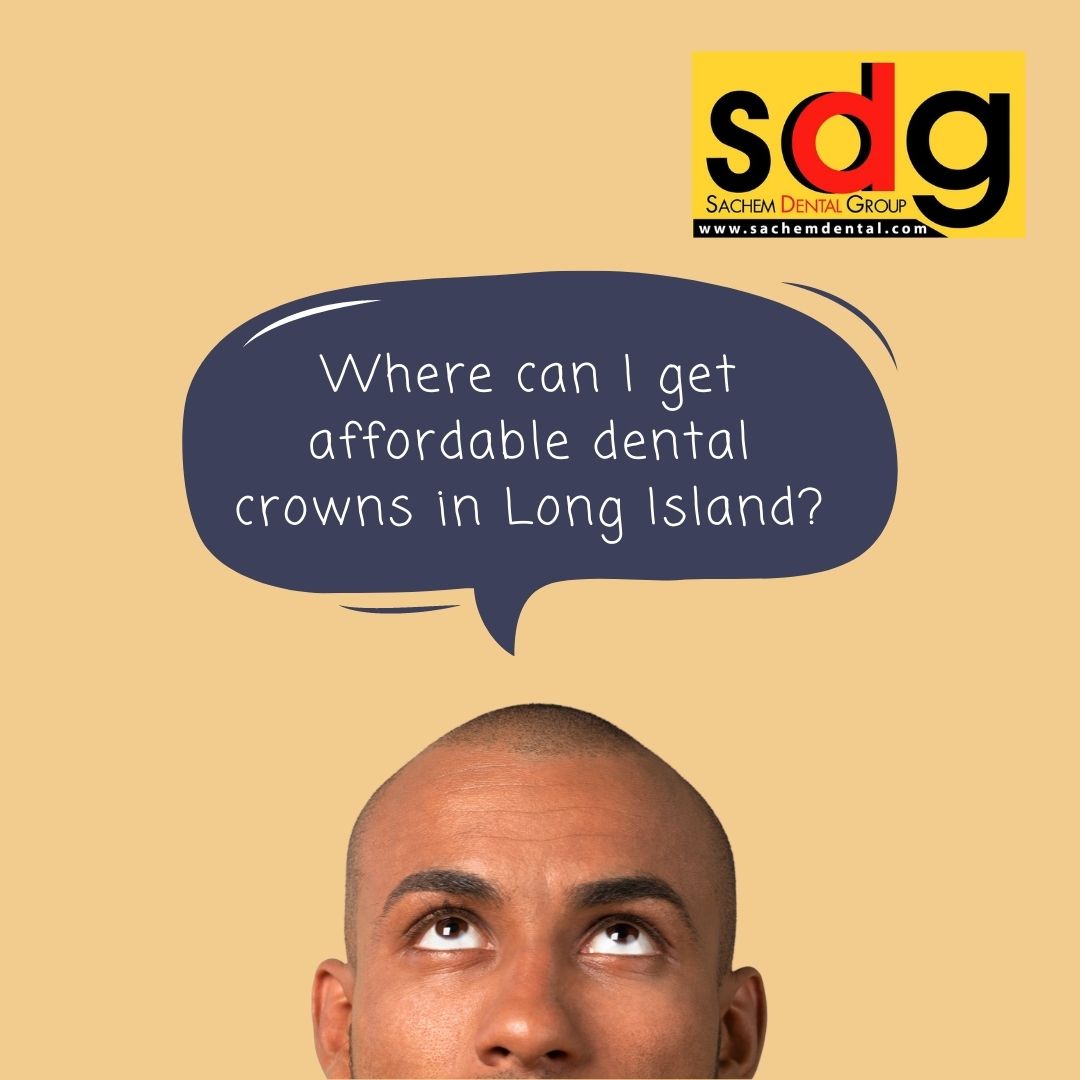 Were you told at your last dental checkup in Long Island that you need a crown on one of your teeth? Dental crowns are a bit more costly than the standard filling, but the benefits are well worth it. Our team of professionals can help you make the crown treatment as affordable as possible.
Paying For A Dental Crown With Insurance
Many employers offer dental insurance as one of their benefits and while each plan is different, the typical breakdown shows that dental crowns are usually paid at 50%, meaning that your insurance will pay for half of the crown and you pay for the other half (after any deductibles.)
Complete Treatment Right Away To Cut Down on Costs
Protecting your tooth with a crown as soon as possible will reduce the risk of you needing additional treatments that could be an added expense.
For example, with early treatment you may be able to avoid:
If you have a large cavity, there may not be much healthy tooth structure left once we remove all of the decay. In this case, you'll need a new permanent filling in addition to the crown.  The purpose of the filling is to build the tooth up, ensuring that there's enough structure for the crown to hold onto.
In some cases, the decay is so deep that it reaches the nerve tissue inside the tooth.  When this happens, the nerve tissue is damaged and will need to be removed by performing a root canal.
If your tooth is too far gone, then placing a crown or even a root canal isn't an option to save it.  In this case, you'll be looking at having the tooth removed and replacing it with a dental implant.
This process can be more expensive and require additional time. To avoid additional costs, you should have your recommended treatment completed as soon as possible.
Dental Crown Financing and Payment Options
If you need an affordable crown, there are several payment options that you can consider:
Some providers are able to offer a discount if you pay in full by cash.
In addition to offering dental insurance coverage, your employer may provide you with a tax-free Health Savings Account (HSA) or Flexible Spending Account (FSA) that you can use to pay for medical and dental procedures, including crowns.
If you're interested in breaking up the payments over time, you may have the option of make a couple of separate payments directly to the provider, lessening the initial out of pocket cost.
For an extended payment plan, you may prefer to work through a third-party finance company.  Some companies have very affordable interest-free payment options.
Affordable Dental Crowns in Suffolk County
Sachem Dental Group is happy to help you make your affordable dental crown a convenient reality. Even if you do need something more complex, like a root canal or dental implant, you can trust that you'll get the necessary treatment from a team of dentists who have been serving the Long Island area for over 35 years.  Give us a call today.