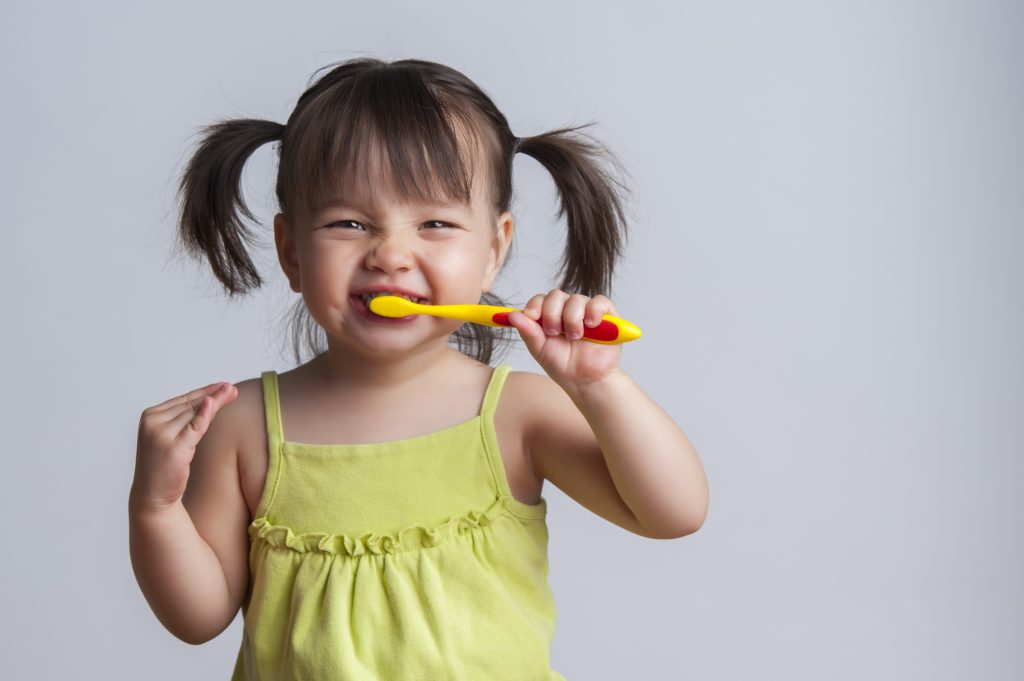 Visiting the dentist can be a scary thing for your little one. All the masked faces, the odd noises, and funny smells can make a child feel apprehensive. In the dental field, we see too many adult patients that are too scared to see the dentist because of an experience that they went through as a child.
When it comes to children, it's crucial to ensure they have a pleasant first dental visit. This will help build a strong and positive relationship between patient and oral health professionals, that can last a lifetime and help maintain optimal health.
To prepare your small child for their initial dental visit in Long Island, there are a few steps you can take to help ensure a good first impression.
Practice Ahead of Time
If your child's first appointment is going to be a cleaning, you can practice at home and show them what the dental hygienist will be doing.  Explain to your child that the dentist will be brushing their teeth, counting them, and looking for cavity "bugs."

Stay Positive
If you're one of those adults that would rather pull all their fingernails off than go to the dentist, you still need to stay positive for your child. Don't let your fear and anxious state wear off on your little one.  Stay calm and always be positive with your tone, words, body language, and facial expressions.
Watch What You Say
Certain terms or phrases can be a bit scary or unpleasant for children to hear.  This is something that the expert staff of Sachem Dental is aware of.  As a parent, try not to use the following words, but use the latter instead.
Scrape = clean/brush
Bad taste = funny taste
Hurt = tickle
Poke = touch
Shot = bubble
Bring a Friend Along
Don't make your child go at it alone.  If your little one has a sibling, or best friend that's due for a dental visit, let them experience it together.  Scary and new things are easier to deal with when you have a loved one going through it with you. 5
Don't Wait Too Long
Don't wait until your child complains of a toothache before seeing a Suffolk County family dentist.  When your little one is in pain, the dental office is a much scarier place. Go ahead and start now so your child can build a relationship with the dental staff in a positive light. This way if one day an emergency does occur, and your child is in pain, they will already trust the dental team and understand that the staff is there to help them and make them feel better.
The Time Is Now
Children can begin seeing the dentist for routine check-ups and cleanings as early when their first teeth start to erupt. So, go ahead and start working towards preparing your child for their first dental visit.  You'll be glad you did.  Sachem Dental Group is one of the top family and multi-specialty dental teams in Suffolk County. We look forward to seeing your little one as we build a strong bond that lasts a life-time!