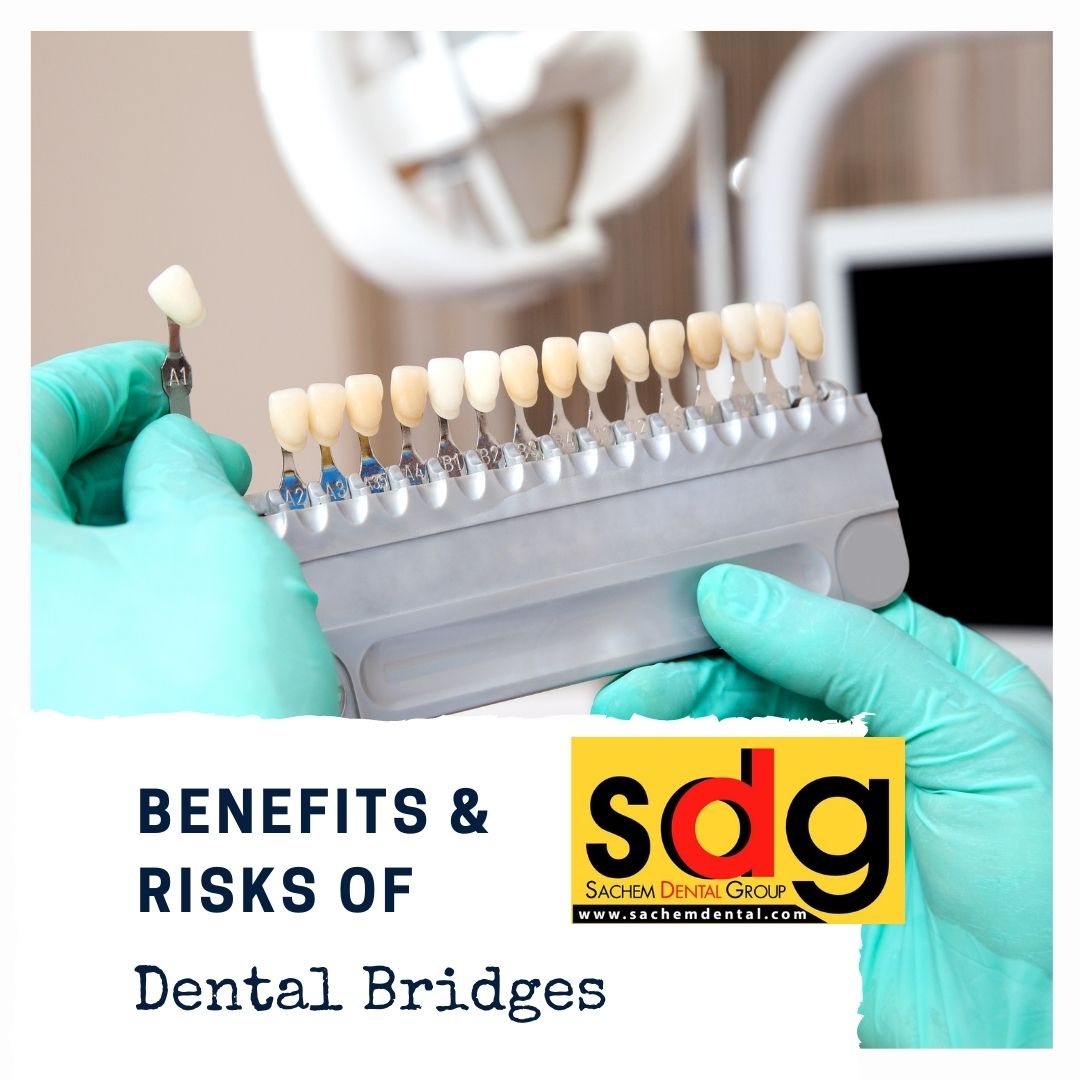 Do you have a missing tooth? Restoring your smile gives you the freedom to smile and eat like normal. Dental bridges are one of the most traditional tooth replacement treatments in Long Island. In fact, bridges have been around for hundreds, even thousands, of years.
Straightforward Missing Tooth Replacement
Bridges are multi-tooth restorations that allow you to replace one or two teeth at a time. They're frequently interchanged with other treatments like dental implants or removable partial dentures. As a common tooth replacement treatment, bridges provide both a functional and aesthetic solution to the concerns of tooth loss. They're especially attractive to people who might not qualify for dental implants or who want a different type of replacement for missing teeth.
Completed in Less Time
One of the biggest benefits of a dental bridge is that you can usually replace your missing tooth in as quickly as two weeks. The two-step treatment requires two appointments about 10-14 days apart. There is no waiting for something to integrate or need to space the procedure over several months. We simply prep your tooth, have the restoration made in the lab, then permanently bond it into place.
May Initially be More Affordable
Investing in a dental bridge may initially cost less to permanently replace your tooth, considering initial fees and treatment. Depending on your existing insurance coverage, you might also find that your benefits cover up to 50% or more of the restoration after your initial deductible or co-pay has been met. If you are mostly concerned with the price of quickly replacing a missing tooth, dental bridges will likely be your best option.
Crafted to Match Your Smile
Since dental bridges are usually made from porcelain, our lab technicians match the restoration to your surrounding smile. We can specify everything from the shape and size of each "tooth" on the bridge to the exact color and shade involved. This customized design process provides the aesthetic benefits you're looking for when you just want your smile to look whole again. Your results will be both durable and comfortable enough to give you the confidence you want.
No Removable Appliances
Dental bridges are permanently bonded in place. You don't take them out at the end of the day like you would a removable partial. The tight bond between the bridge and your teeth (or dental implants) is secure enough that it should last for several years. You'll be able to sleep without a prosthesis sitting on your nightstand and you'll never have to worry about sticky adhesives. Once it's set in place, it's not going anywhere anytime soon.
Can be Paired with Dental Implants
If you're missing more than one or two teeth, our Long Island dentists can pair a dental bridge with implants. Like a traditional bridge, implant bridges are supported on either end, only in this case, we're using a pair of implants instead of anatomical teeth. Implant supported bridges are capable of supporting more teeth at once (3-4 at a time) without the need to fit you for a partial denture.
Potentially Alters Healthy Teeth
If you were to consider the risks of getting a dental bridge, one of the more prominent disadvantages is that traditional bridges rely on healthy teeth for support. That means the sound teeth must be reshaped or cut down for the bridge to fit over them. If those teeth need crowns, this step may not be much of an issue. But if those teeth are completely intact, prepping them for a bridge could potentially jeopardize their long-term integrity.
If You Don't Have Healthy Gums or Bone
Another risk of dental bridges is that they require complete integrity on either end to be effective. If one of the teeth is affected by periodontal disease, it could cause the failure of the entire restoration. It's crucial that you have healthy gums and bone structure around the roots of your supporting teeth. Without a sound foundation, a multi-tooth dental bridge will physically be incapable of withstanding everyday biting and chewing. Should one tooth become diseased, the rocking and tilting of the bridge would also structurally damage the tooth on the opposite end.
Long-Term Maintenance
Although it's not technically a "risk", the integrity of a dental bridge can be impacted without the right home care routine. For some individuals, simply cleaning underneath their fixed restoration can be a bit of a challenge, especially if there are dexterity concerns. But once you understand how to use a water flosser and/or floss threader thoroughly, it's possible to maintain your new bridge for several years. However, if dental bridges aren't cleaned properly on a daily basis, they will not last the full duration that they're capable of.
It's worth noting that dental bridges do not typically last as long as implants. They usually need to be updated or changed out every several years (whereas implants tend to be a lifelong investment.)
One final disadvantage related to maintenance is that updating bridges also means re-prepping the supporting teeth. Each time a tooth is prepped, a thin layer of tooth structure is removed. If a bridge is being replaced, the prepped tooth below it will be re-prepped and slightly reduced again. After repeating the process a couple of times, the teeth may not be stable enough for a new bridge and need something else.
"Is a Dental Bridge Right for Me?"
At Sachem Dental Group, we work with our Long Island dentistry patients to help them craft smile plans that are best for their health and lifestyle. Your priorities and individual needs are unique. That's why we offer a wide range of tooth replacement options for our patients to consider. If a dental bridge sounds like the best treatment solution for your smile, we will evaluate your bite and guide you through the restoration process.
Learn more about our custom cosmetic dental bridges and other smile restoration options. Call Sachem Dental Group today to reserve an appointment at one of our Suffolk County offices.