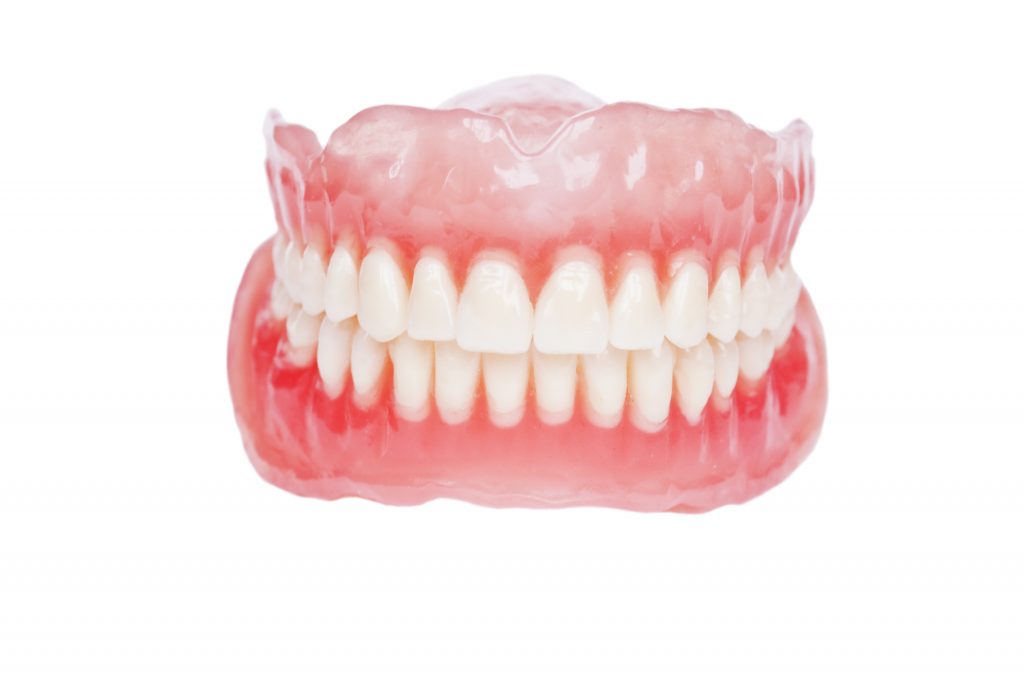 At Sachem Dental we understand that sometimes living with dentures can be frustrating. We care about the comfort of our patients so we're here to support and guide you through the process. Let's discuss a few reasons why you may be having trouble with your denture and how to best handle it.
Why Does Your Denture Hurt?
As with any new acrylic appliance, dentures may cause a few sore places in your mouth. These pressure spots should be adjusted by a professional in our Long Island practice.
The dentures hard material doesn't budge, and neither do your gums. So, a bit of tweaking normally needs to be done in order to happily marry the two together. Please be patient with yourself throughout the process. It's normal to need a few adjustments with any new appliance.
Does Your Denture Slip Out of Place?
Some people don't have enough of a bone ridge to support a denture – causing it to be loose, or even fall out. Denture adhesive may help. It's available over the counter in different varieties which include:
Strips: This method is the least messy of all, but also the costliest. The strips are packaged individually like a band-aid and have adhesive on them. They're easy to use. Basically, you open it up, wet it with water, and place it in your denture. Usually, you have to use about three strips for optimal hold.
Powder: A popular choice for patients is a powder, which forms a thin, mess-free layer of adhesion. A good tip here, if you want to use this method, is to have a spray bottle with water in it.
Wet the inside of your denture. Squeeze some powder on it. Over a washcloth, lightly tap the appliance to spread out and remove any excess adhesive. Then, spray a mist of water over the powder. When you insert it, hold it in place for a few seconds and bite down to get it to adhere.
Paste (often called cream or gel): Sometimes in cases where more suction is needed in order to hold a denture in place, a paste can come in handy. This is the cheapest, yet messiest option of the three adhesives. But it's a time-tested method that's been used to hold teeth in place for years.
Just squeeze the tube an apply a strip across the curve of the denture. When you put in in place, if any material oozes out, you should remove it.
What Is a Reline?
In some cases, patients benefit from having their prosthesis relined. Basically, this means that we redo the inside of the denture to form it to your gums better. Especially if you had some teeth extracted before you got your denture, it'll become loose as you heal. When the time is right, we'll add more acrylic, which will be specifically molded to your newly shaped gums.
Implant Stabilization
Consider retrofitting your denture to snap on top of a pair of implants, for added security all day long.
We Can Help!
If you have a loose or painful denture, don't feel defeated. We'll take a look at the issues and come up with a plan to get you smiling comfortably. Give our Suffolk County dentist a call today!