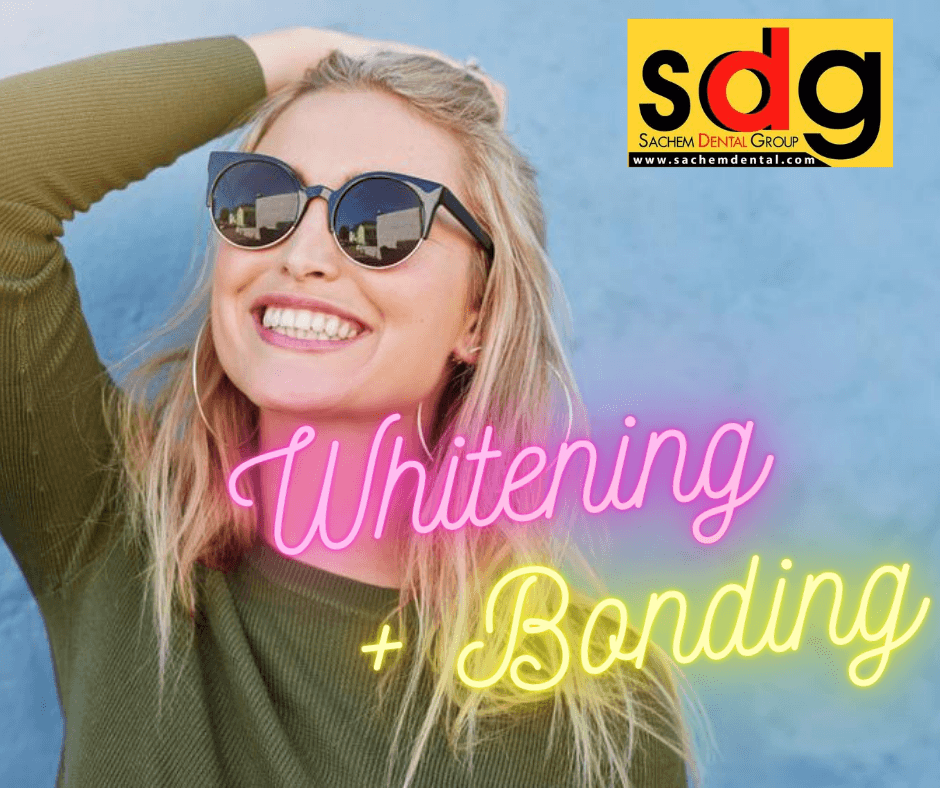 Sometimes the best and most affordable way to get a smile makeover is to combine different types of cosmetic dentistry treatments. Two of the most popular options include teeth whitening and cosmetic dental bonding.
Even though whitening and bonding are fast and extremely effective, they have to be performed in precise ways and an order that prevents complications later down the road.
Whitening Comes First
Any time you're thinking about getting a smile makeover, whitening will usually be at the top of the to do list. You may not even think that your teeth need to be whitened, but there's a catch. If you invest in restorations like dental bonding, white fillings, porcelain crowns, or other tooth-colored treatments, those materials will stay the same shade. It's impossible to whiten them into a brighter color after they're placed. So, in that sense, you want to start with the brightest shade of teeth possible and then match your restorations to the new color of your teeth.
Depending on the shade of your teeth, you've got more than one option when it comes to whitening them. Same-day procedures and take-home kits (designed by our Long Island dentists) are both effective. And if you have deep stains you might even "jump start" the process by starting with a same-day procedure then continuing the bleaching process with a take-home kit.
After our Suffolk County dentists have helped you achieve the level of brightness that you're looking for, you'll want to wait a week or so and then take the next steps in your makeover journey.
Bonding: Last but Not Least!
Dental bonding is a cosmetic procedure where we shape tooth-colored composite over minor surface flaws in teeth. Issues like chipped enamel, gaps between teeth, or pitted enamel can easily be covered over so that your tooth looks "whole" again. Depending on the size and location of the area being addressed, you may not even need to have the tooth numbed during the process.
Most of our patients are surprised at just how quickly a bonding appointment is completed. Since the material is hand shaped to your tooth and cured with a bright light, you're usually in and out in under an hour. The minor — but dramatic — enhancement in your smile makes bonding one of the best options when it comes to combined cosmetic dentistry treatments. It complements your whitening as well as other types of aesthetic enhancements.
Best of all, bonding and whitening are modestly priced procedures. If you're someone who wants a dramatic smile enhancement, brightening the shade of your teeth and erasing minor flaws can be quite effective without a huge financial commitment.
Are They Right for You?
Sachem Dental Group is a multi-specialty general dentistry provider that offers comprehensive aesthetic dentistry under one roof. We'll help you find the right solutions for your smile's needs. Reserve a consultation with our experienced cosmetic dentists to find out if whitening, bonding, or other options are right for you. Contact us today!