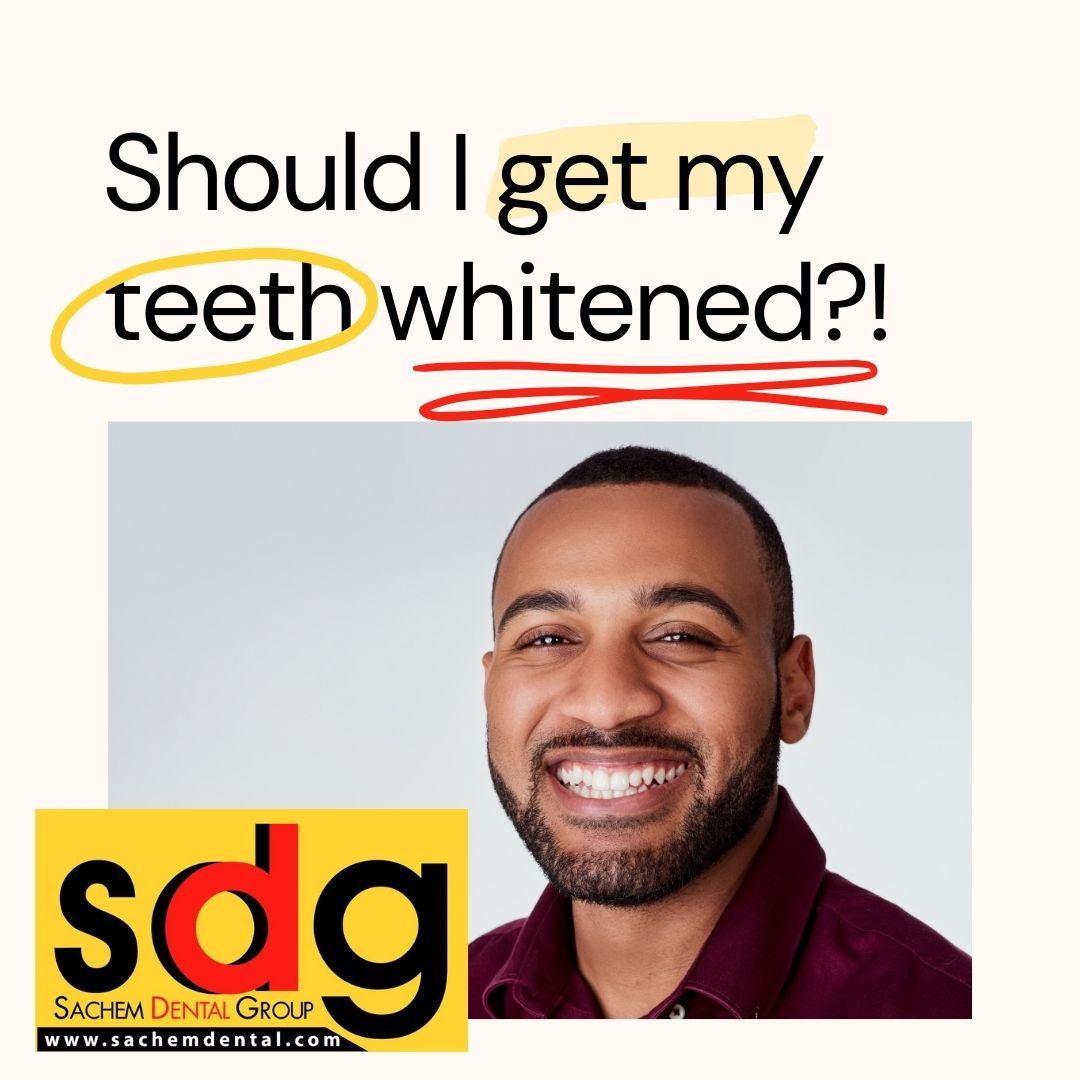 Considering teeth whitening? Your smile is one of the first things that makes a lasting impression on others. Whether it's a much-awaited job interview, an important presentation, or that first date with a special someone, a warm and healthy smile goes a long way in making a great first impression.
However, are you dreading the idea of having to smile in front of other people? Having your photo made? Or even eating and drinking with friends? Your discolored teeth may be to blame.
Reasons Why Your Teeth Become Discolored
At our Suffolk County dentist's office, we frequently see people whose teeth aren't exactly pearly white. The main reasons why teeth look yellowish can include aging, genetics, medication, smoking, or consuming dark-colored foods/drinks like tea, wine, curries, colas, and coffee.
What to Expect from a Teeth Whitening Procedure
If you're thinking about finally getting a smile makeover, whitening is usually the first step. And there are two ways to go about it. One option is to experiment with an over-the-counter whitening kit. These usually consist of whitening strips, gels, toothpaste, or mouth trays. While you may like the idea of whitening your teeth in private, and these products do offer mild results, they don't work as well as professional systems. These may even leave you with gum irritation or tooth damage. Plus, there are the hidden costs of repeat purchases.
And then there's the fact that you might not even know if you're a good candidate for teeth whitening.
The better alternative is to leave your teeth whitening to the professionals. When you visit our Long Island dental office for teeth whitening, you're choosing to invest in a team with over 35 years experience in transforming people's smiles. We know what works and how to help you feel great about your teeth.
The first step in whitening your teeth is to assess if your smile is healthy enough. Our dentists will check for things like teeth sensitivity, current restorations in your smile zone, and existing periodontal disease. If any of these reasons make teeth whitening a non-viable option, we may suggest other effective treatments such as cosmetic crowns or dental veneers.
If you qualify for whitening, our Long Island dentists can offer two great options to choose from.
In-Office Whitening
When you have an upcoming event that you need to look the best for (or you're just short on time,) we recommend this 60-90 minute procedure. You'll walk out with an improvement of up to 7-8 shades in one appointment, giving your smile an almost instantaneous boost.
Professional Kits for Take-Home Use
With this method, we create custom create whitening trays for you to use at home. Just place a tiny dot of the whitening product in each tooth reservoir and wear it for an hour a day for 10-14 days. We recommend touch-ups every 6 months, or more often if you drink a lot of coffee.
Whiter Teeth are Just a Call Away
Sachem Dental Group believes that no one should have to hide their. Make an appointment with our Long Island dentists today to find out which teeth whitening treatment is right for you.