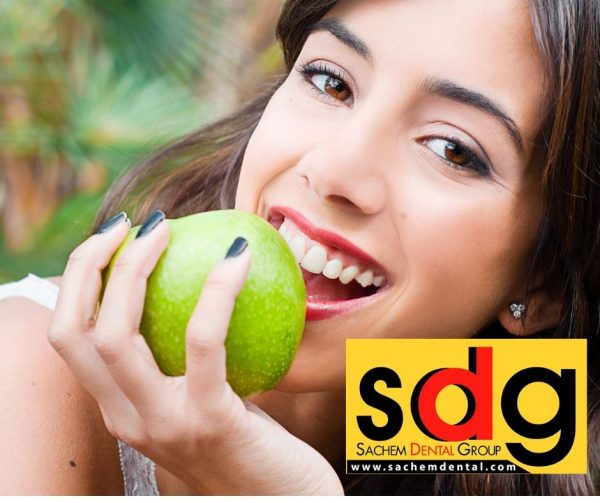 Have you heard of mini dental implants? As the name suggests, they're a smaller version of our most popular tooth replacement treatment. Mini dental implants offer a variety of benefits, especially for people who are hesitant about getting implants or don't qualify for a full-sized version.
If you're still early on in your discovery process, here are four different reasons why you may want to consider our Long Island mini implants:
1. They Fit Where Normal Implants Don't
You might have already figured out on your own, but mini implants are significantly smaller than traditional implant designs. Compared to a full implant, minis are less than half the width and length. Their narrower shape allows us to install mini implants in areas where a full implant won't fit. For example, between two teeth that are close together or in an area where the bone ridge is narrow. They don't take up as much space, so fewer accommodations such as grafting or tooth movement are needed.
Have you ever been told that dental implants aren't right for you? Or that you don't qualify for implant treatment? If that's the case, it's worth looking into alternative mini implant designs.
2. There's Only One Appointment Involved
This reason might be the best one of all. A mini dental implant procedure only requires one appointment to complete. You come by, the installation site is gently numbed, the implant is set in place, and you're done! There's no integration period or three-month gaps between appointments. Since mini implants require less bone support than a full implant design, the overall process is more straightforward. The only reason you might have to come back for a separate appointment is if your fixed restoration is still being designed. Fortunately, we also offer same-day dental crowns!
3. They Serve Multiple Purposes
Mini dental implants offer non-traditional restorative options in scenarios where full-sized implants may not be appropriate. For instance, they can support a single-tooth dental crown in the front of your smile or be used in sets of four or more to anchor a removable overdenture. The flexibility that they offer to our patients makes it possible for us to provide implant therapy to more people than ever before.
While mini implants don't work for every type of treatment, they're more flexible than what most people realize.
4. They Start Working Immediately
When you get a mini dental implant installed, there's no required waiting period, whereas traditional implants call for at least three months for integration. So as soon as your implant is set into place, we can fit and attach the preferred restoration. Since mini implants aren't responsible for heavy load-bearing purposes, it's fine to restore them sooner than you would a conventional implant case.
Are Mini Dental Implants Right for You?
Schedule a no-pressure consultation with the multi-specialty general dentistry team at Sachem Dental Group. We've proudly served Suffolk County for over 35 years!