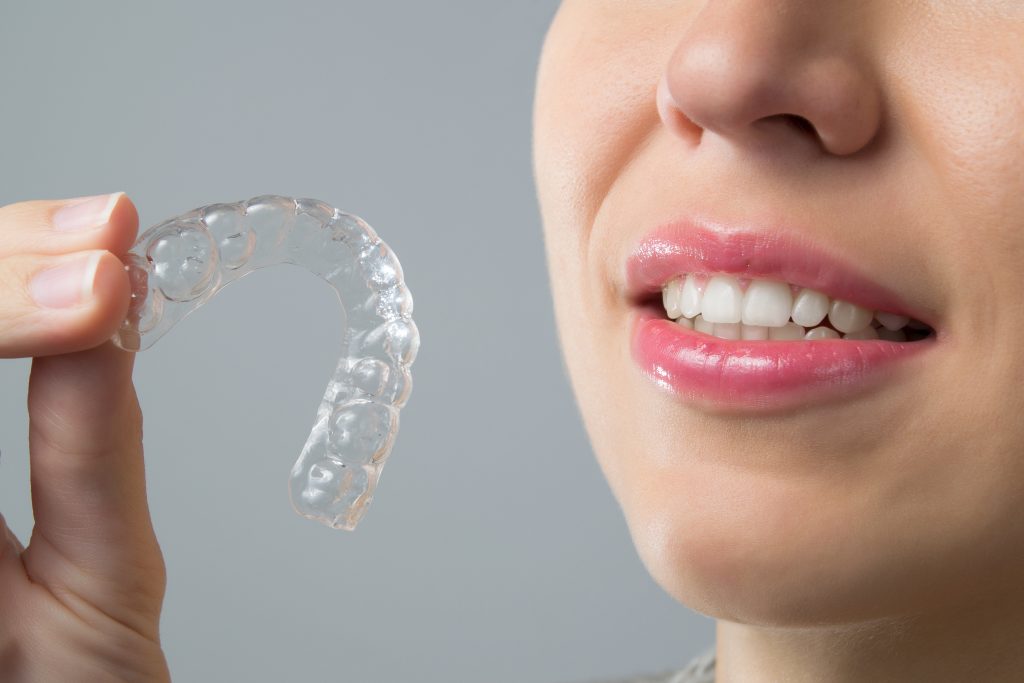 Four Reasons to Consider Invisalign
Are you on the fence about getting Invisalign in Long Island? While the decision is often a personal one, there are a number of benefits when it comes to clear adult braces.
Consider the following advantages we see in our Suffolk County patients:
1 – Your Teeth Are Easier to Care For
Braces bring a host of wires and brackets to clean. Extra supplies and tools — not to mention good dexterity — are essential for cleaning around conventional orthodontics.
Not Invisalign. Since they're removable, all you have to do is brush and floss like normal. Keeping your smile healthy during orthodontic treatment is easier than ever.
Have you ever seen someone with "white spots" on their teeth after getting their braces taken off? These demineralized surfaces are weak areas of enamel that started to decay because of plaque collecting around their brackets. Invisalign eliminates the risk of white spots, because you'll be able to thoroughly clean all of your tooth surfaces.
2 – Lower Your Risk of Gum Disease
Orthodontic therapy is part of a comprehensive treatment plan for periodontal disease management. When your teeth are properly aligned, the gum pockets and the infected areas between teeth are easier to clean with flossing and brushing.
Statistics show that crooked and misaligned teeth are usually more at-risk for developing gum disease and cavities. By aligning your teeth with Invisalign, you can lower your risk of developing a dental disease.
3 – Nobody Will See Your Braces
As the name suggests, Invisalign is made from invisible products that make them translucent when worn over your teeth. Practically no one will see them, unless they're staring from a few inches away.
To keep your Invisalign trays clear, remove them during meals and clean your teeth before putting them back in. Avoid drinking coffee, tea, soda, wine, or other dark liquids with your aligners in place (they'll pick up on the stain.) Clean your trays each night with lukewarm tap water and the toothpaste of your choice.
4 – You'll See Faster Results
Most Invisalign cases take less time to complete than conventional adult orthodontics. Plus, you'll feel more motivated to see your treatment along, since you're in charge of changing out your own aligners.
Just follow your care plan as directed! Most of our Suffolk County Invisalign patients will complete their orthodontic therapy in around 9-12 months, depending on the situation of course. We can give you an estimated timeline during your initial consultation.
Plus, save time by making fewer and shorter trips to our office. Invisalign patients get to take their trays home with them in advance. We'll only need to see you about every other month to make sure your teeth are responding properly. At your short visit, we'll send you home with your next several sets of clear aligners.
Invisalign in Suffolk County
Visit Sachem Dental Group today to find out if Invisalign is right for you. Thanks to our multi-specialty clinic, you won't have to go anywhere else! Call now for an appointment.